75 Mins Face Gua Sha + Ear Candling
Relax, Rejuvenate and Beautify! Face Gua Sha is shown to reduce wrinkles, eyebags, dark eye circles, improve blood circulation, and detoxify the lymphatic system – for a healthy, glowy skin! Pair that with relaxing Ear Candling to remove earwax and you're in for a special treat!
✔ 45 minutes Cleanse + Scrub + Face Gua Sha
✔ 30 minutes Ear Candling
Redemption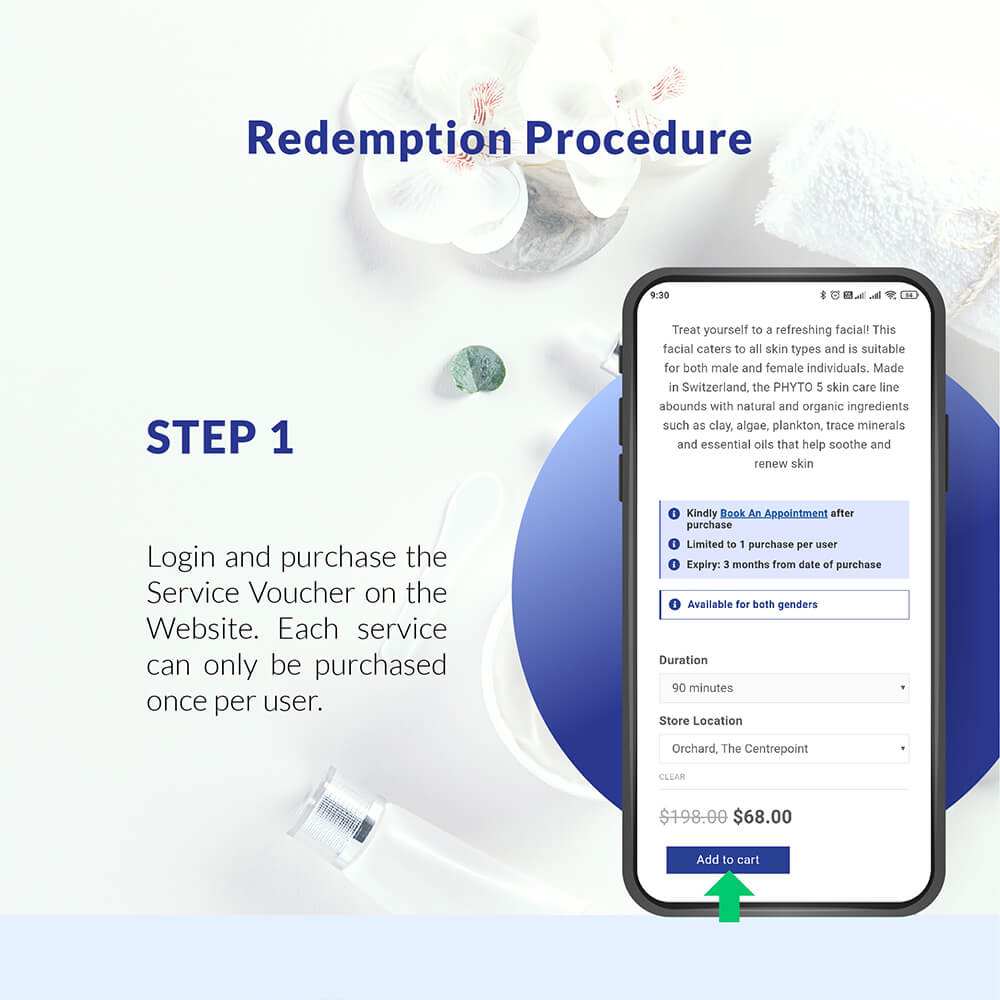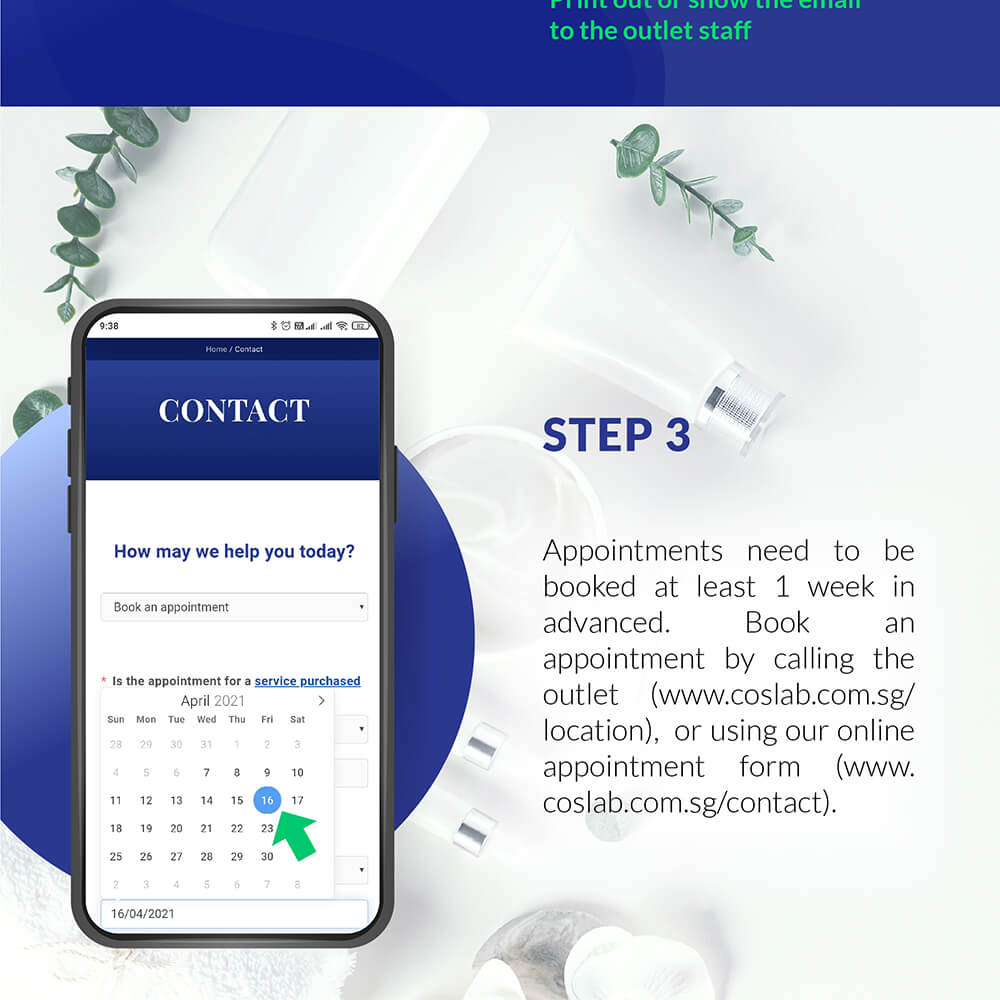 | | |
| --- | --- |
| Duration | 75 Minutes |
| Store Location | Bukit Panjang Plaza, Northpoint City (North Wing), Orchard, The Centrepoint, Waterway Point, Yew Tee Point |
Terms & Conditions
Strictly limited to 1 purchase per NRIC / valid Work Pass.
Kindly Present your NRIC / valid Work Pass in the outlet for verification.
This promotional price is only valid for customers purchasing this service for the first time on our Online Store. A top up to the usual price is required for subsequent purchases. The top up must be made at the outlet before commencement of the service.
Voucher Expires 3 months from date of purchase.
Suitable for Female Customers only.
Prior appointment needs to be made a week in advanced, either by Call/Whatsapp to the outlet or by filling up our Online Booking Form.
Strictly no refund of service voucher(s).
This voucher is not redeemable for cash.
Not valid during public holiday.
Not valid with other promotion or discount.
Walk-ins will not be allowed.
All payments are to be paid in full before commencing the service.
Arrive at least 10 minutes earlier for your appointment.
25 Feb 2022: As a temporary precaution, kindly inform us to reschedule your appointment:
1) if you are feeling unwell
2) if you are a close contact of a COVID-19 case in the past 7 days
3) if you have contracted COVID-19 Do take note that the session can only take place from the 15th day onwards of contracting COVID-19.
Benefits
Face Gua Sha
Face Gua Sha is a traditional Chinese treatment that uses a smooth, semi-circular tool to gently scrub your skin. This ancient technique not only exfoliates your complexion, but also has amazing anti-aging benefits. The semi-circular tool is also great for reducing the appearance of eye bags, dark eye circles and wrinkles. The gentle circular motions of the Face Gua Sha will detoxify your skin, leaving you with healthy glowy skin. The treatment will also relieve tension in your muscles and boost blood circulation.
Face Gua Sha Benefits 
Stimulate lymphatic drainage & blood circulation 

Relieves tension around the muscles 

Remove bloating 

Brightens complexion 

Improves acne

Heals dark eye circle 

Treats saggy skin 

Gives a natural face lift

Detoxifies the skin 
Ear candling
Ear candling is an alternative medicine practice which involves inserting long, thin, solid wax rods into the ear and lighting them. Ear candling is practiced as a means of removing earwax and other debris from inside the ear canal, thereby relieving the symptoms of various conditions. The ear candles are used to remove excessive earwax, pollen, and dust from the ear canal to reduce hearing loss, sinusitis, headaches, and dizziness.
Ear Candling Benefits 
Improves low hearing due to excess earwax

Treats rhinitis allergy or hay fever, respiratory allergies, sinusitis

Relieves ear ache and dizziness

Relieves headaches and migraines, related to sinusitis. 

Treats constant respiratory diseases with phlegm and abundant mucus. 

Treats problems of pressure inside the ears after traveling by plane, diving, or swimming

Improves mental health