105 Mins 5 Element Gua Sha Facial
5 Element Gua sha Facial is a facial service that caters to all skin types and skin concerns. Suitable for both male and females, It follows the formulation principles of TCM, divided into the 5 aspects of vital energy; Wood, Fire, Earth, Metal and Water. The facial combines modern facial techniques with traditional chinese TCM guasha techniques to soothe, hydrate and renew the skin.
GET YOUR GLOW BACK –
PERSONALISED

MULTI-STEP TREATMENT

FOR

HEALTHY, GLOWY SKIN
Get your skin glowing in 105 minutes! The 5 Element Gua sha Facial is a personalized facial gua sha treatment tailored to your skin type and concern. It uses a combination of modern facial techniques and ancient TCM Guasha techniques to calm, hydrate and revitalize your skin.
TRADITION MEETS INNOVATION –
REDISCOVER THE POWER

OF YOUR SKIN
Combining traditional chinese TCM techniques and modern innovations on skincare, the 5 element gua sha facial treatment aims to restore the natural balance of the skin, removing impurities and restoring hydration. Facial guasha helps relaxes facial muscles and boosts lymphatic drainage, reducing puffiness and face tension. Results are visible from the first session and only improve with each consecutive visit.
STIMULATE YOUR SKIN TO A RENEWED LOOK –
VISIBLE RESULTS

AFTER 1 TREATMENT
FIRMS & LIFTS THE SKIN
Firms, Tightens and Lifts the skin! Enhance your skin's natural beauty with traditional guasha and modern facial techniques that even helps reduce fine lines and wrinkles.
SMOOTH AND SOOTHE SKIN
Our signature extraction thoroughly and safely removes congestions from deep within the pores, while keeping everything clean and sterile. Bye bye blackheads, whiteheads and say hello to soft, smooth skin!
BRIGHTENS SKIN TONE
Guasha is used to maximise the absorption and efficacy of our highly concentrated Vitamin A.C.E Cream, leading to instantly glowy and brighter skin!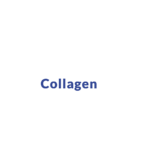 REGENERATES & DETOXES
Shown to promote microcirculation, speed up collagen production and remove toxins from the skin, leading to tighter, brighter, and bouncy skin!
REBALANCES THE SKIN
Packed with vitamins and minerals that helps repair damaged skin, replenish moisture, soothe irritation, reduce pore size, and rebalance your skin.
PESONALISED TO YOU
Every skin is unique! Our expert beauticians analyses your skin and recommends the best ingredients and routine for you, according to what your skin needs!
PERSONALISED FOR YOUR SKIN –
YOUR SKIN,

YOUR WAY
Following the principles of Traditional Chinese Medicine, our skincare blends are divided into 5 elements: Metal, Wood, Water, Fire and Earth. In TCM, all skin conditions are attributable to an imbalance (or lack of) one of more of the 5 elements that constitutes to vital energy. Our expert beauticians will analyze your skin and recommend the best ingredients and routine for you, based on what your skin needs.
Plumps, brightens and smoothes dry, congested skin
Clears and brightens oily skin and pigmentation.
Tones, firms and rehydrates dry, mature skin
Soothes red, irritated and sensitive skin
Purifies, detoxes and rebalances skin
HIGHLY RAVED AND RECOMMENDED –
REAL REVIEWS FROM

LOYAL CUSTOMERS
Thank you for Renee's relaxing massage and great service. Fantastic massage by Jade
Fion service is excellent and she's always friendly and patient to do my facial. I like that she is very gentle with my skin and knows my skin well. Thank you Fion! :)
Yap Chien Yeng
June 10, 2023
Xiao Yu is the best therapist and able to target the pain part of my body and improvement have been seen for all my sessions with her. Lynn therapist was really attentive and focused on the areas that I requested. She's very professional and can tell that she knows what aches people face. Centrepoint outlet. Highly recommend. I often go to Center piont for massages. Every time I come to Joey, her service attitude is very good, and her technology is also very good. I often have back pain. After her massage, I feel like a different person and I am satisfied every time.Thank you Joey
Yenis - She is very helpful and everytime the treatment is very soothing!
Yomi gave a very pleasant service
Elysa Tjhang
June 9, 2023
Thank you i love it really relaxing Rennie was very friendly and thorough. Very relaxing. Joey at centre point 我给她的按摩治疗5星好评,技术很好,力度很合适,这几天肚子很痛,按完一身轻松,舒服很多,技师的手法没话说,非常棒!养生馆整个体验还是很棒的,还会再来,下次带朋友来。 JOEY at center point. My neck hurts today. I came to see her. Thank you for the massage service. The masseur's technique is great. After the massage, I feel that my body is stretched, very relaxed, and the pressure is relieved. I am a regular customer, and every time I come to Joey, it gives me a big surprise.
Madeline Han
June 7, 2023
Lynn is very good therapist. I been with her for some time. Environment is pleasant. No hard selling and please don't. Thanks.
Madeline Han
June 7, 2023
Nice environment, good skill massage Joey at centre point Just had my repair massage, done by Joey. High recommended her.
Amy in Centrepoint outlet is very nice and friendly. Very professional and know how to help customer Relaxing and professional Lynn's an amazing therapist who is detailed and very conscientious. I really enjoy her work. I will continue to use her in future as well! Joey at center point. Very good body therapist
Goh Quee choo
June 3, 2023
Very attentive service by Yennis, she helps to explain every step of the process and the potential results from the procedures. Felt very comfortable throughout the process :)

Jennifer was also very friendly and demonstrates professionalism in alignment of expectations on the package. Thumbs up
Lyn did the job very well. She is amazing.
Professional and friendly service by Yumi in Coslab Orchard
Tan Kim Heng
May 29, 2023 Comfortable and yang yang put in a lot of effort in the extraction Amy is amazing i have great experience with her. Jessie Liu did a great job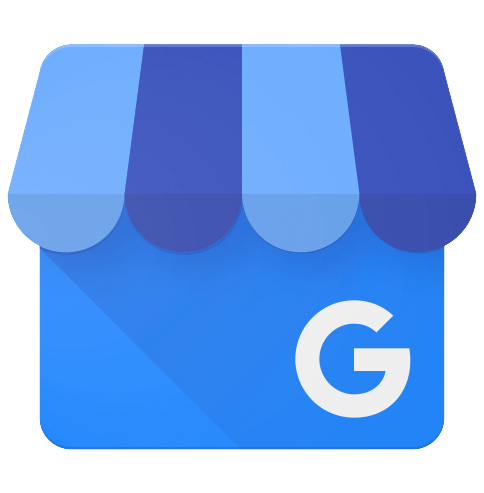 Best facial experience ever, would sincerely consider coming back for round 2. Thank you team for the service, it was simply amazing!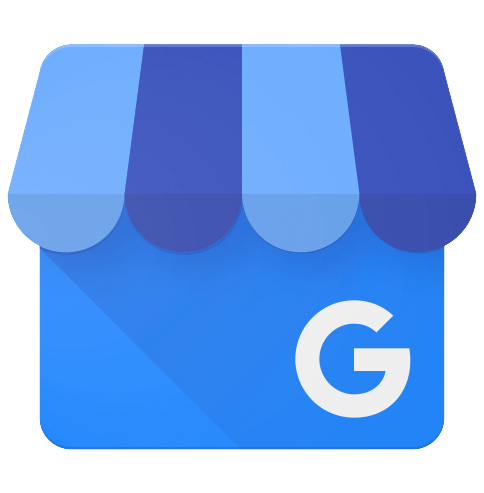 Amy was my masseuse and she was amazing. I tried to book in with her again for tomorrow but she's booked up so I'll be going with another masseuse. I'm sure they will be just as good. Coslab was very professional and friendly. It was clean and had good lighting to be able to relax. I had the lymphatic massage. All the right spots! Removed all my muscle knots and helped me regulate my system through the lymphatic massage. Jade was very good in her massage Nice friendly and good patient - Jade Very relaxing facial. Thanks catherine for the good facial treatment.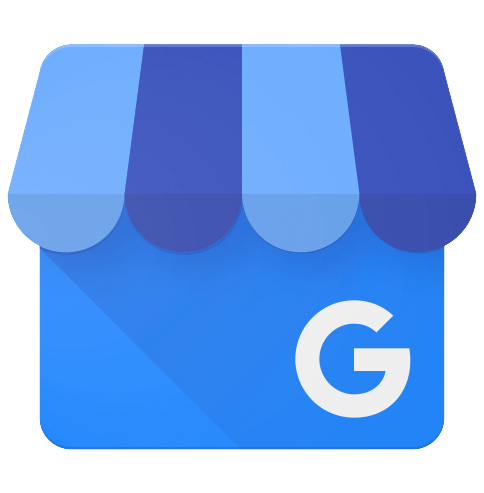 Reenie is a lovely and knowledgeable therapist. Definitely recommend!
Lynn is my therapist. Her skill is amazing. I feel so much better after the treatment. Lynn did a good job to help with my heel pain 👍 The whole process was really comfortable and enjoyable, appreciate the no hard selling Beautician Yumi was clear and nice!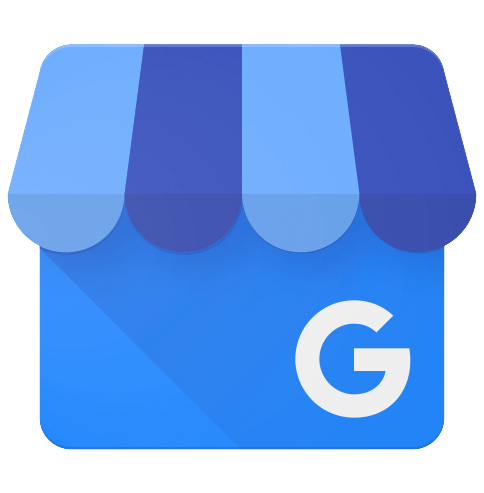 Had a facial session today with Joyce at Coslab Bukit Panjang and had a wonderful experience. Did a brightening treatment and I could see the results after the session. Would highly recommend Joyce. Extraction was very thorough.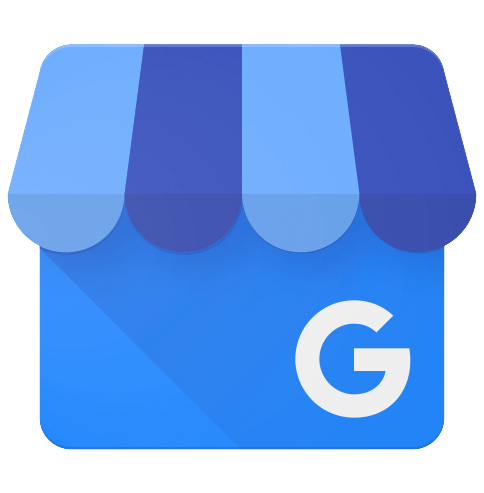 A good friend purchased a 1.5 hour Javanese massage treat for me. I topped up $20 for a Repair massage instead of Javanese as I have stiff back upon recommendation from Joey from Centrepoint. She was very good at hitting all the right spots and the strength of her massage skills was amazing. Definitely a good massage session. Thank you Joey!
Great massage. Very relaxing. Special call our to Lynn, she's very skilled! Thanks
Vicki is knowledgeable and very gentle. I will highly recommend Vicki for facial sessions.
Our Results Speaks For Itself
MULTI-STEP TREATMENT –
15-STEP

5 ELEMENT GUASHA FACIAL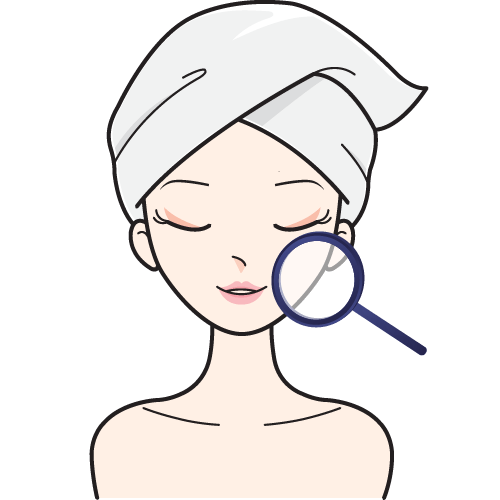 1. Consultation + Analysis
A professional consultant performs visual and in-depth analysis to further understand your unique skin.
2. Welcome Touch
Aromatherapy, combined with deep breathing and relaxation massage to relax your mind and body.
3. Cleanse
Milk cleanser removes oil based makeup, dirt, and impurities on your skin.
4. Wash
Our bubble wash creates a rich lather that deep cleanses the pores.
5. Diamante Peel (Exfoliation)
Removes dead skin cells, evens out your skin tone and smoothens wrinkles and facilitate skin renewal.
6. Steam
Boosts moisture, softens blackheads, opens up the pores and prepares your skin for extraction.
7. Extraction
Our signature extraction thoroughly removes blackheads, whiteheads and congestions in the pores.
8. Eyebrow Shaping
(Optional)
Get your eyebrows professionally shaped to match your radiant skin!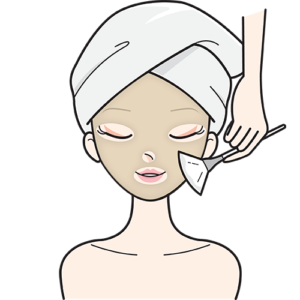 9. Algoderm Face Mask
A moisturising mask, enriched with mineral-rich algae, balances moisture, reduces redness, and purifies pores.
10. Scalp / Shoulder Massage
Relieves tension and relax aching muscles with our signature massages! *Shoulder massage for females only
11. Guasha with Vitamin A.C.E Cream
Lifts, sculpts and tightens skin. Brightens skin and reduces fine lines. Increases circulation and detoxes for glowing skin.
12. Lifting Massage
Lifts, Firms and Tones the skin with our professional face lifting massage!
13. Customised 5 Element Mask
A custom mask that is personalised to you based on your skin needs.
14. Final Touches
The final touches - toner, moisturizer and sunblock to protect your skin!
15. Aftercare Consultation
Our expert consultants will give advices on skin care products and how best to maintain your new, glowing skin!
Redemption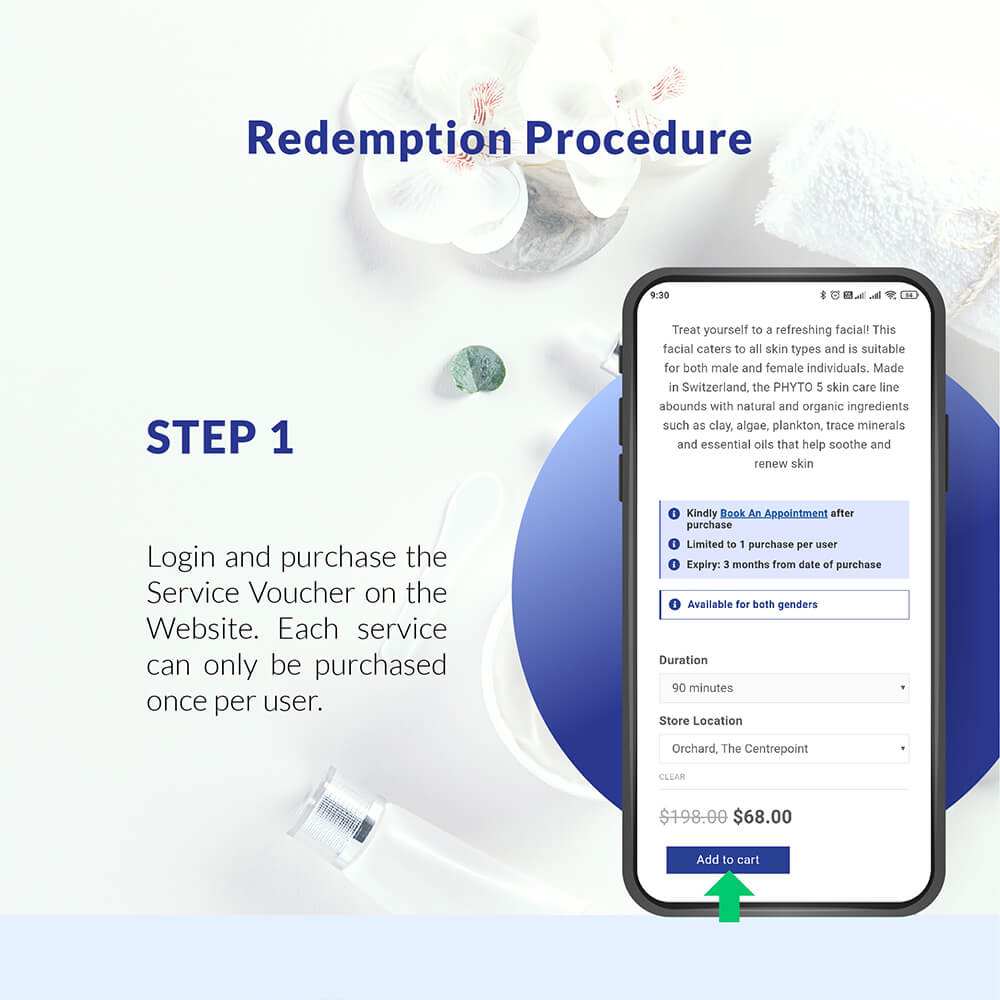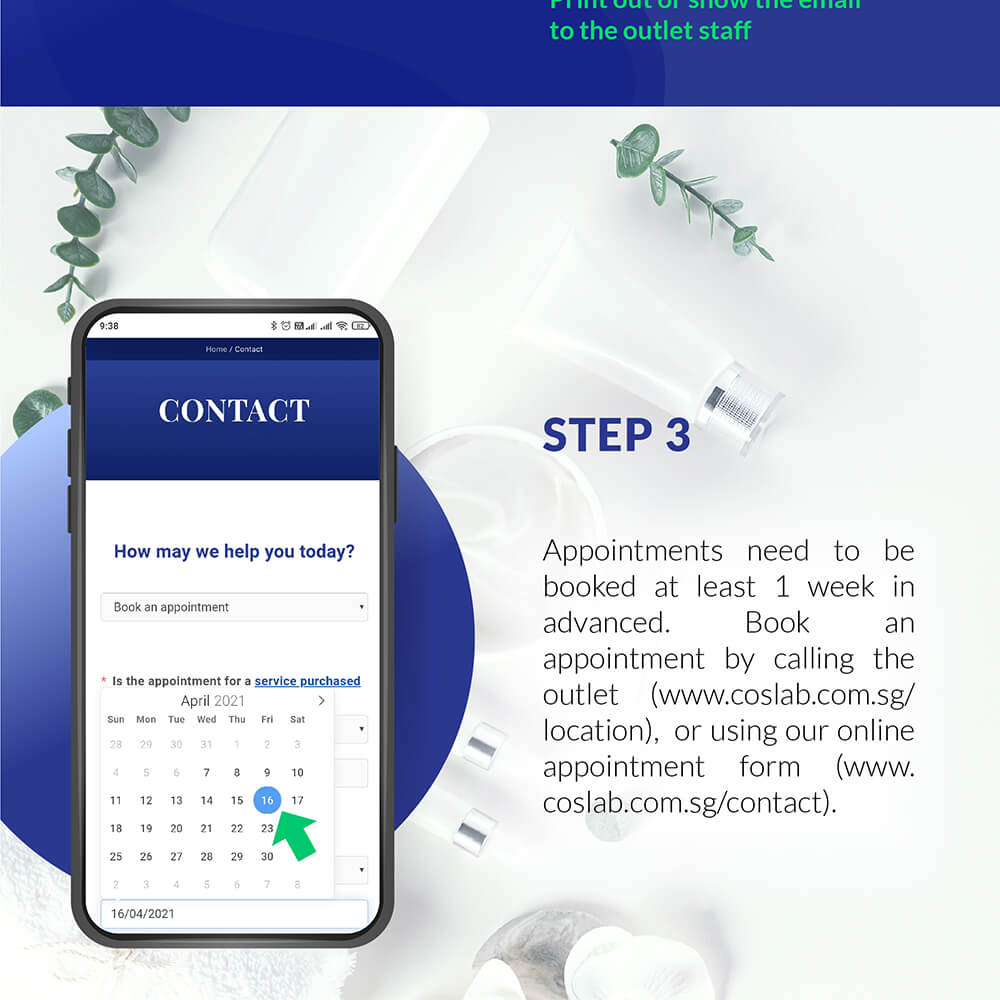 | | |
| --- | --- |
| Store Location | Admiralty Place, Bukit Panjang Plaza, Northpoint City (North Wing), Orchard, The Centrepoint, Waterway Point, Yew Tee Point |
Terms & Conditions
Strictly limited to 1 purchase per NRIC / valid Work Pass. Kindly Present your NRIC / valid Work Pass in the outlet for verification.
Walk-ins will not be allowed. Reservation is required at least 3 days in advance. For weekend appointments, customers are advised to book 4 weeks in advanced. An appointment can be made by contacting the outlet. https://www.coslab.com.sg/location/
Voucher will be deemed as redeemed for no shows.
Any changes to your appointment slot must be made at least 2 days prior to your scheduled appointment.
Voucher Expires 3 months from date of purchase.
Valid for both Male and Female Customers.
Strictly no refund of service voucher(s). This voucher is not redeemable for cash, nor valid with other promotion or discount.
To aid in your registration, kindly arrive at least 10 minutes earlier for your appointment.
This promotional price is only valid for customers purchasing this service for the first time on our Online Store. A top up to the usual price is required for subsequent purchases. The top up must be made at the outlet before commencement of the service.
Benefits
The 5 Element Guasha Facial Treatment caters to all skin types and is suitable for both male and female individuals. It combines modern beauty treatments, aesthetic techniques, chinese therapy technique and facial massage with massage tools for a natural facelift and beautiful skin.
Guasha is a traditional TCM technique that uses jade rollers or a Flat Jade Gua Sha tool to stroke the skin in a linear or circular motion. The gua sha tool has been used for centuries by Chinese acupuncturists and physicians to treat various ailments, including pain relief, increasing lymphatic flow, increasing blood flow, relieving tension headaches, reducing the appearance of wrinkles, increase skin elasticity, and relieving muscle tension and muscle pain. The flat jade tool is made of natural stone, which is hard enough to penetrate deep into the body, stimulating the meridian channels and increasing micro – circulation.
Traditional Guasha facial treatment techniques is used in conjunction with the beauty award winning PHYTO 5 skin care line; with its skin care products made in Switzerland and abounds with natural and organic ingredients such as clay, algae, plankton, trace minerals and essential oils that help soothe, renew, and supports a healthy skin barrier.
The PHYTO 5 skin care line uses principles from Traditional Chinese Medicine, dividing their skincare blends into five elements: Metal, Wood, Water, Fire and Earth. According to traditional Chinese medicine, all skin conditions are due to imbalances of one or more of the five elements that constitute to vital energy. We will analyze your skin and suggest the best ingredients and beauty routine based on what your skin requires.
Wood Imbalance:
Oily skin, blackheads, hyper-pigmentation
Issues of vital energy circulation
Fire imbalance:
Redness, irritated, sensitive, blotchy or allergic skin, excessive heat and perspiration
Issues of red blood (arterial) circulation
Earth imbalance:
Blemishes, toxicity, acne-prone skin, psoriasis, enlarged pores
Lymph circulation problems
Metal imbalance:
Dry skin, surface flakiness, dull and lifeless skin
Issue of blue blood or venous circulation problems such as varicose vein (spider viens)
Water imbalance:
Dehydration, lack of tone, wrinkles
Excess kidney energy causing puffiness under the eyes; or dark circles
Issue of water circulation (water retention)