100 Mins Bespoke Microneedling Treatment
Wrinkles, sagging skin, or acne scars can make you appear older than you actually are. Our Bespoke Microneedling Treatment is a minimally invasive aesthetic treatment facial that stimulates your skins's natural healing ability to generate new collagen and deep skin tissue; reducing scars and fading pigmentation for smoother, firmer, more toned skin. Our personalised treatment ampoules, customised according to your skin concerns (dehydrated, aged, pigmented, acne-prone, scarred, or dry), are applied throughout the treatment, penetrating deep into the skin and enhancing results.
Regain Your Youthful Glow –
Personalised

Multi-step

Microneedling Treatment for an

Effortless Glow
Get a bespoke microneedling facial treatment designed to address your skin condition with our leading-edge technology – highly effective in reducing the appearance of fine lines, wrinkles, and acne scars by stimulating collagen and elastin production. Further boost the treatment with our personalised treatment ampoules, customised according to your skin needs, and applied throughout the treatment, penetrating deep into the skin to deliver maximum results.
What Is Microneedling?
Stimulating Your Skin's

Natural Healing Ability
Micro needling is a minimally invasive aesthetic procedure that involves using micro – needles to create small punctures in the top layers of skin, allowing for better penetration of topical products into the epidermis and dermis layers. Also known as Collagen Induction Therapy, this collagen-stimulating treatment is done to increase collagen and elastin production.
Microneedling help stimulates the body's natural healing ability and is an effective treatment for a wide range of skin conditions, including acne scars, stretch marks, and wrinkles. It is also used to shrink pore size and improve skin texture.
GET THE BEST SKIN OF YOUR LIFE –
VISIBLE RESULTS

AFTER 1 TREATMENT
ENHANCES SKIN TEXTURE
Revolutionary method of skincare that stimulates the skin to repair itself and improves the skin's quality and appearance.
REDUCE SCARS
Helps break down old scar tissues, promotes the formation of new skin cells and accelerates healing.
BRIGHTEN SKIN TONE
Get brighter, more radiant skin! Effectively lightens and reverses hyperpigmentation and sun damage.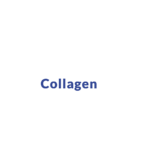 ENHANCE SKIN ELASTICITY
Stimulates collagen and elastin production on damaged skin, increasing skin elasticity and reducing fine lines and wrinkles.
SAFE & EFFECTIVE
A safe, minimally invasive procedure that is highly recommended by dermatologists and provides visible results in just 105 minutes.
PESONALISED TO YOU
A customised treatment for your skin - be it for aged, pigmentated, acne-prone. scarred, dry or dehydrated skin. 
Customised For Your Skin –
Your Skin,

Your Way
Personalised treatment ampoules – customised according to your skin concerns, is applied throughout the treatment, penetrating deep into the skin with microneedling and enhancing results. Think of them as skin boosters!
Dehydrated Skin Ampoule
Firms and tones. Moisturise and restores suppleness to the skin
Anti-Ageing Ampoule
Lifts and firms skin, improving the appearance of fine lines and dark spots
Pigmentation Ampoule
Reduces uneven skin tone, age spots, and acne marks caused by sun damage and ageing
Acne Skin Ampoule
Helps heal and prevent future breakouts while balancing oil production
Dry Skin Ampoule
Hydrates and nourishes skin while protecting skin against moisture loss
Scarring Ampoule
Stimulates active cell renewal to increase skin elasticity and reduce appearance of uneven scars
HIGHLY RAVED AND RECOMMENDED –
REAL REVIEWS FROM

LOYAL CUSTOMERS
Leah Sevilleja
September 30, 2023
The massage was very good and comfortable. I will be back again once decide to take the package.
Thank you yik ching
September 30, 2023
Katherine and Jessie done their very good job,fully support them! Ivan ong
September 30, 2023
Katherine and jessie is very nice and skillful, strongly support'
Siew Yin Ting
September 30, 2023
Good service and detail explaination
Clean and concise therapist care. Overall good for cleaning first timer. Hannah
September 30, 2023
Lynn was my masseuse and she's simply amazing. I had back issues and yet just todays session with her really helped mitigate my back discomfort. I've been here before, at the time my masseuse was Renne and shes also incredible. In general Coslab Centerpoint is a great place! Service is really good, face has been getting better after getting facial treatment by Jessie and Catherine in Yew Tee Point. Comfortable and face is more moisturised! Very satisfied ! Face have been getting better after going for facial at yew tee point, done by Jessie and Catherine!
Cynthia
September 30, 2023
Joey has been exceptional in her service and skills. Denise Ang
September 30, 2023
Jessie is friendly and well known of the product Jennie
September 30, 2023
Jessie at Orchard outlet was really good. The eye treatment was pleasant, she was very friendly and attentive.
Lee Wei Liang
September 29, 2023
Environment was nice.
Staff (Yumi) was very friendly and non push.
Pricing was reasonable with fave although we didn't sign for any package for now but might come back in the near future.
Xue Yin
September 29, 2023
Yennis was great she was patient gentle and her skills were great thank you
KT Pang
September 29, 2023
Yen, is good on her jobs. Very gentle and detailed on her process.. Job well-done..
Jessie gave great service and was very kind, she was meticulous during extraction which is good, and great massage

Overall, happy with the service given by coslab@yew tee.
Ming Huay
September 28, 2023
Excellent customer service provided by consult named Yen
Liu zhenyu
September 28, 2023
Katherine and Jessie were friendly. Treatment service by Katherine was great, there was minimal chatting which is something I appreciate during facials. Thank you!
Zoe Zhang
September 27, 2023
Joey's treatment and skills have been the best in town.
Chelvi
September 27, 2023
Came for Eye treatment & KC is very professional & patient 👍 bee khim
September 27, 2023
katherine and jessie, very friendly and warm. always smiling. Mabel Ho
September 27, 2023
Being responsive on whatsapp - booking and amending of appt
Masseur Fafa is attentive to details & provide good massage service.
Tonio Wiley
September 27, 2023
Lily was great, deep tissue massage.
Jessebelle
September 27, 2023
Love the service from Joey and Jennifer at Centrepoint. Very thoughtful and loving service received. Came to find Joey after giving birth and did meridian massage and endymed. Feeling brand new again 😁. Highly recommend Joey for TCM. Michelle
September 27, 2023
The facial treatment and customer service are amazing. Irene is very professional. Joey from center point her treatment was amazing my tennis elbow is gone thank you Joey Joey是来自Center point的,她的治疗,我很幸运能在这里遇见她,真的很棒,谢谢Joey
Madyline
September 27, 2023
All the staff are super friendly. When you make a booking, they will keep u updated and notify you from time to time until your appointment day.

Special thanks to Ms. Yang who did my lashes beautifully. Emeline
September 26, 2023
Satisfied with the service rendered by Professional and skilful therapist Katherine and helpful reception from Jessie . Will visit again .
Our Results Speaks For Itself
Multi-Step Treatment –
13-Step

Bespoke Microneedling Treatment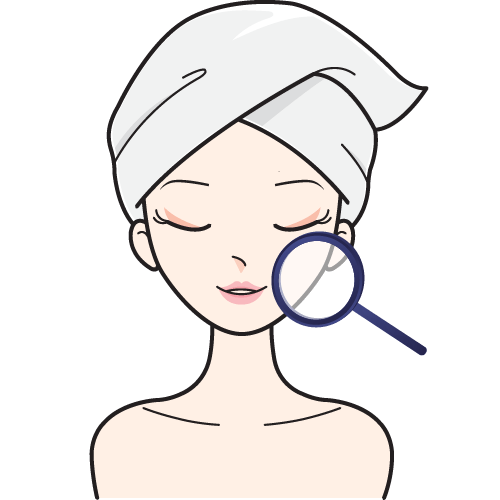 1. Consultation + Analysis
A professional consultant performs an in-depth visual analysis to identify the specific needs of your skin
2. Welcome Touch
Aromatherapy combined with deep breathing and a relaxing massage helps you relax your mind and body
3. Cleanse
Milk cleanser is great for removing oil-based makeup, dirt, and impurities from your skin
4. Wash
Our bubble wash creates a rich lather that deep cleanses the pores and leaves skin feeling clean and moisturised
5. Diamante Peel (Exfoliation)
Removes dead skin cells, evens out skin tone and smoothens wrinkles. Facilitates skin renewal
8. Eyebrow Shaping
(Optional)
Get your eyebrows professionally shaped to compliment your great skin!
7. Personalised Treatment Ampoule
Customised according to your skin concerns, microneedling increases absorption of these ampoules by up to 300%
8. Microneedling Treatment
Stimulates your body's natural ability to regenerate, boosting collagen and elastin. Revitalise the skin to look younger, smoother, and glowy from within
9. Cool Ball Machine with SI-O2 Serum
Boost skin's regeneration and moisture retention abilities. Calms the skin and reduces pore size
10. Calming Recovery Mask
Soothes redness, calms irritation, and reduces inflammation
11. Scalp / Shoulder Massage
Relieves tension and relaxes aching muscles with our signature massages! *Shoulder massage for females only *Shoulder massage for females only
12. Finishing Touches
The final touches - toner, moisturizer and sunblock to protect your skin!
13. Aftercare Consultation
Our expert consultants will give advice on skin care products, a suitable treatment plan and how best to maintain your new, glowing skin!
MICRONEEDLING

AFTERCARE GUIDE
Maximize the benefits of your Bespoke Microneedling Treatment by following our detailed aftercare guide. Ensure optimal healing, skin rejuvenation, and long-lasting results by adhering to these essential care tips.
Redemption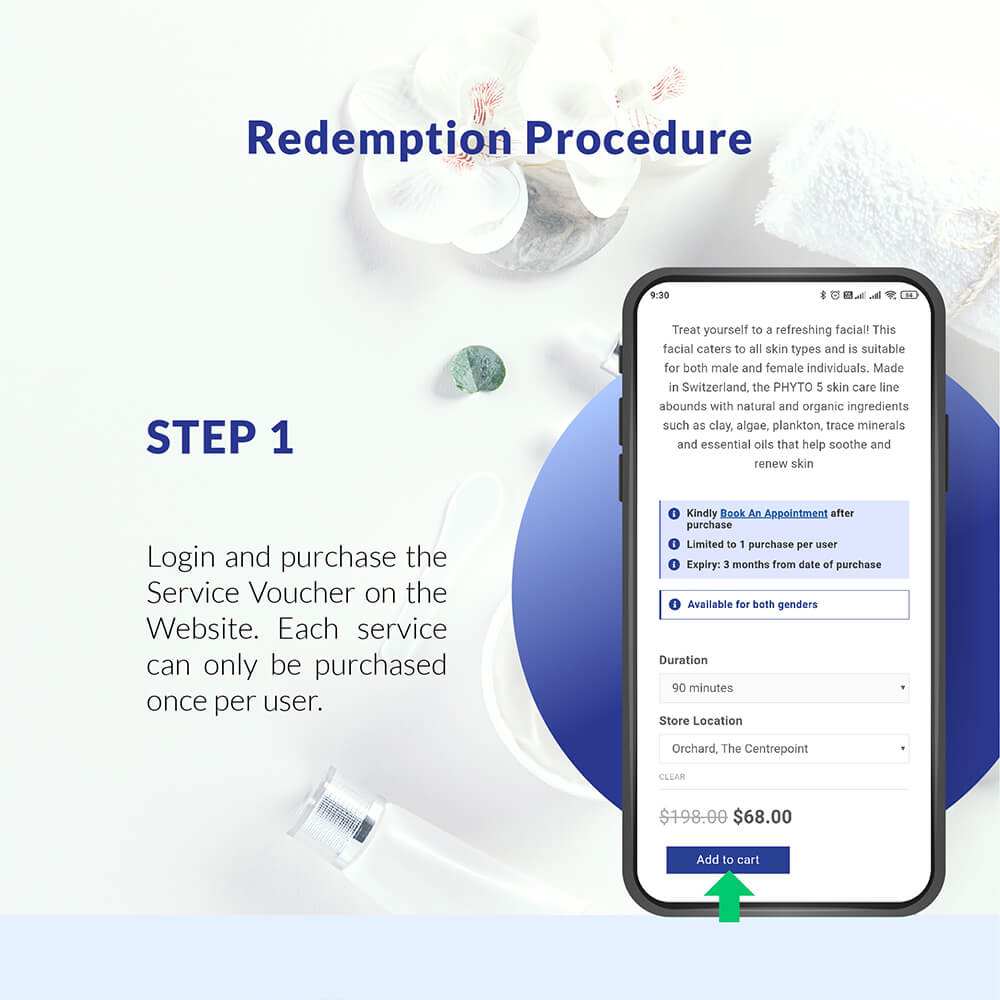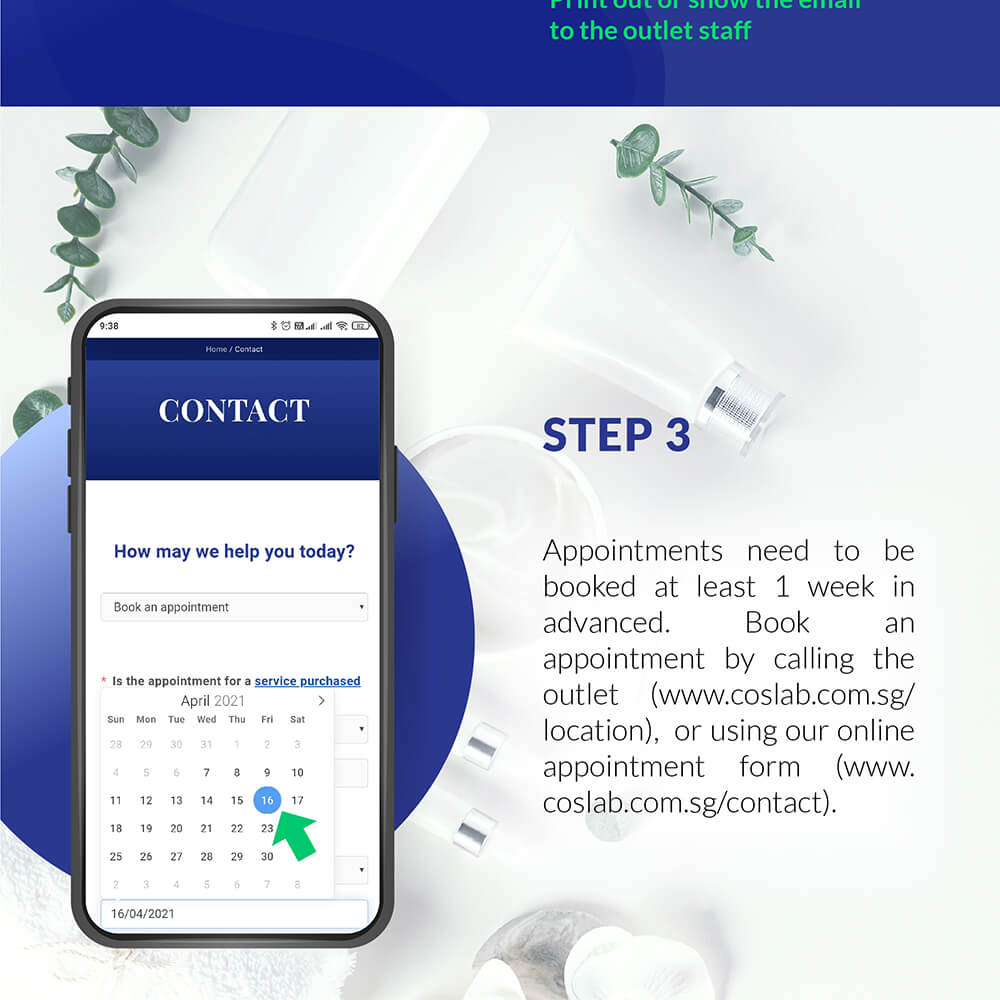 | | |
| --- | --- |
| Store Location | Admiralty Place, Bukit Panjang Plaza, Northpoint City (North Wing), Orchard, The Centrepoint, Waterway Point, Yew Tee Point |
Terms & Conditions
Strictly limited to 1 purchase per NRIC / valid Work Pass. Kindly Present your NRIC / valid Work Pass in the outlet for verification.
Walk-ins will not be allowed. Reservation is required at least 3 days in advance. For weekend appointments, customers are advised to book 4 weeks in advanced. An appointment can be made by contacting the outlet. https://www.coslab.com.sg/location/
Voucher will be deemed as redeemed for no shows.
Any changes to your appointment slot must be made at least 2 days prior to your scheduled appointment.
Voucher Expires 3 months from date of purchase.
Valid for both Male and Female Customers.
Strictly no refund of service voucher(s). This voucher is not redeemable for cash, nor valid with other promotion or discount.
To aid in your registration, kindly arrive at least 10 minutes earlier for your appointment.
This promotional price is only valid for customers purchasing this service for the first time on our Online Store. A top up to the usual price is required for subsequent purchases. The top up must be made at the outlet before commencement of the service.