Redemption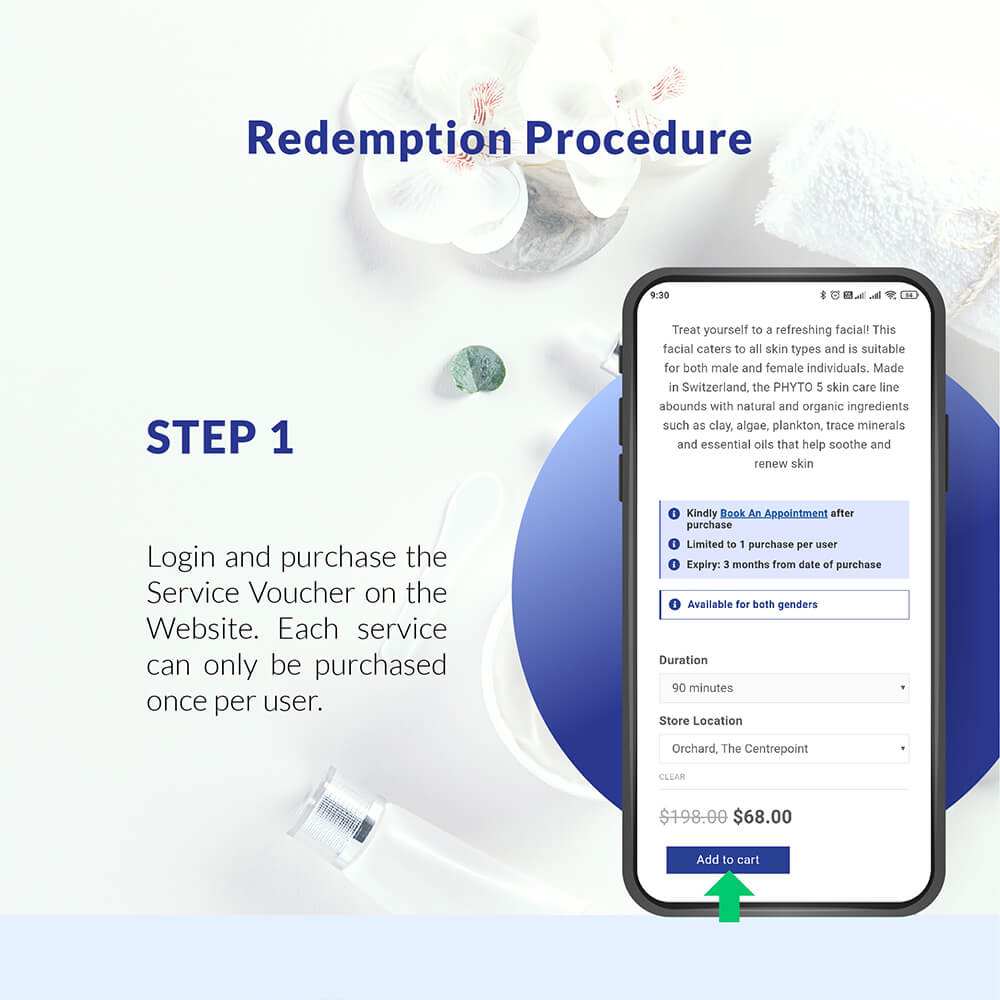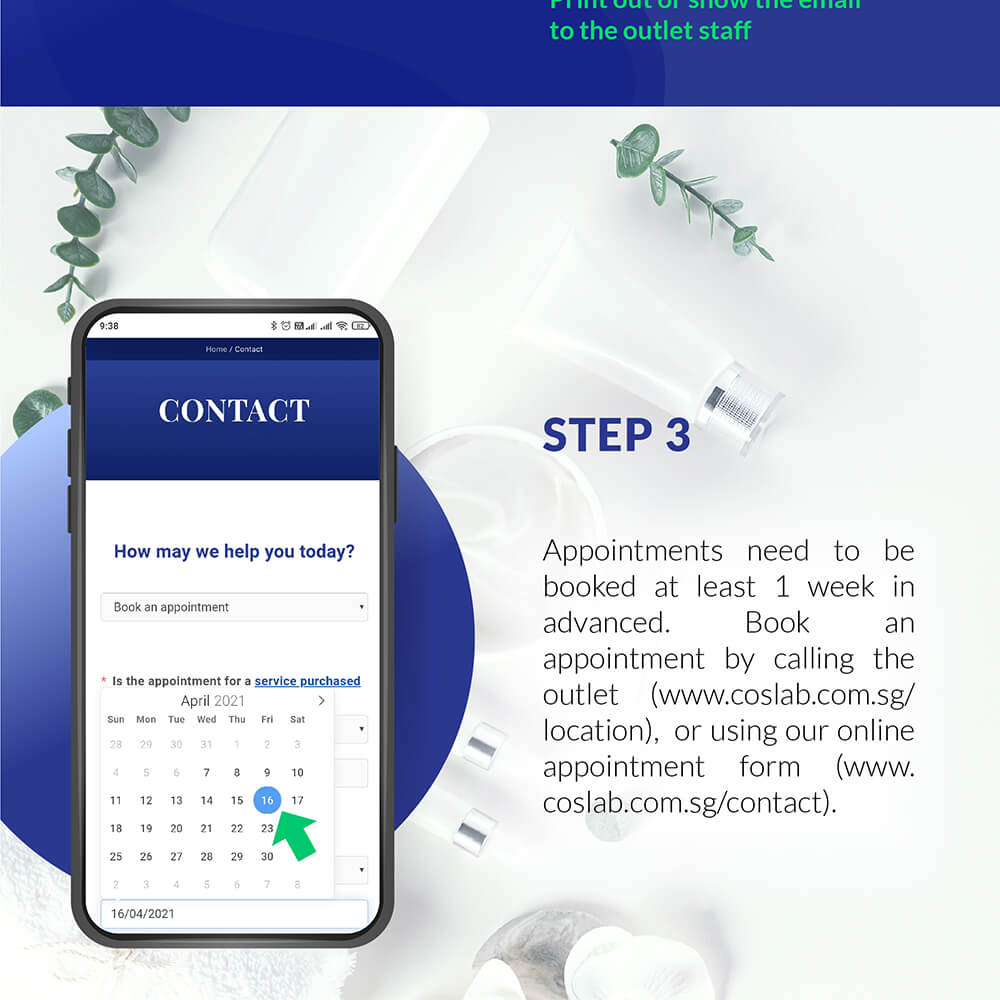 | | |
| --- | --- |
| Store Location | Bukit Panjang Plaza, Northpoint City (North Wing), Orchard, The Centrepoint, Waterway Point |
Terms & Conditions
Strictly limited to 1 purchase per NRIC / valid Work Pass. Kindly Present your NRIC / valid Work Pass in the outlet for verification.
Walk-ins will not be allowed. Reservation is required at least 3 days in advance. For weekend appointments, customers are advised to book 4 weeks in advanced. An appointment can be made by contacting the outlet. https://www.coslab.com.sg/location/
Voucher will be deemed as redeemed for no shows.
Any changes to your appointment slot must be made at least 2 days prior to your scheduled appointment.
Voucher Expires 3 months from date of purchase.
Valid for Female Customers only.
Strictly no refund of service voucher(s). This voucher is not redeemable for cash, nor valid with other promotion or discount.
To aid in your registration, kindly arrive at least 10 minutes earlier for your appointment.
This promotional price is only valid for customers purchasing this service for the first time on our Online Store. A top up to the usual price is required for subsequent purchases. The top up must be made at the outlet before commencement of the service.
Benefits
Parafango has active principles to soften your skin, leaving it silky and purified; the thermal effect help muscles to recover while soothing pain and inflammation. The heat dissolves fat nodules, activates blood circulation and favourises toxin elimination.
Body detox, and emotional cleansing. It drains the skin of toxins. The application on the abdomen, the center of our emotions, to facilitate the transition from one emotional state to the next, and to encourage creativity. Also use on parts of the body in need of detoxification.
Green Tea Extract – Contouring
Pomegranate Oil – Anti-cellulite
Sweet Orange Essential Oil – Toning
Lemon Essential Oil – Purifying
Cypress Essential Oil – Toning
Aloe Vera Extract and Apricot Oil – Nourishing
The aroma salt crystals are micronized. Selextereme is a natural exfoliant for the face and the body. Enjoy its regenerating effect on your skin, and calm the mind. Extracted from the pure depth of the mountains, the salt from the Metal Selextereme restores balance for the Metal-type of skin conditions, while boosting the sense of personal satisfaction.
Salt of Mountain – Mineralizing, Regenerating and Exfoliant
Lemon Essential Oil – Purifying
Niaouli Essential Oil – Venous Support
Eucalyptus Essential Oil – Refreshing
Thyme Essential Oil – Invigorating
Moisturizes, remineralizes and revitalizes the skin in depth. A treatment to shape, drain toxins, and firm the body and regain a peace and calm state of mind.
Improve blood circulation
Relieve Muscle Aching
Helps with Rheumatism
Drain off Toxins
Improve Lymph Circulation
Dry Skin, Dull Tone, No Shine
Shape and Drain Cellulite caused by slow metabolism
Firm sagging skin and muscles
Nourishes Body
Procedure:
1) Cleanse and Prep
2) Sea salt scrub with essential 30 mins
3) Scrub and Drain
4) Apply Parafango*
5) Wrap Process
6) Heat blanket 40 mins
7) Wipe clean with warm towel
*Parafango is a good mineral that nourish, so it is not advisable to get wet or shower after treatment